In the waiting hall of Moscow's Sakharovo Migration Center that is often packed with foreign workers applying for work or residency permits, a poster — in Tajik, Uzbek, and Kyrgyz — hangs on the wall.
"Are you interested in obtaining Russian citizenship in a simplified way by joining the armed forces as a contractor?" it asks.
The permit center is also frequented by army recruiters who single out military-age men to try to convince them to join the Russian armed forces in Ukraine, several Tajik migrants say.
"Once you submit your application, the recruiters take you to another room for a 'consultation,' and there they start sweet-talking you into agreeing to go to the war," one migrant told RFE/RL's Tajik Service on condition of anonymity.
Military recruiters "who were somewhat discreet in the past" have become more open and assertive in approaching Central Asian migrants, many claim, as Russia scrambles to recruit more fighters for its army in Ukraine, which has suffered massive losses since its full-scale invasion in February 2022.
To enhance the "pool" of potential recruits, a Russian lawmaker this week called for legislation that would make it easier for the military to call up people from Central Asia and the Caucasus who have obtained Russian citizenship.
Mikhail Matveyev, a Duma member, criticized naturalized citizens' reluctance to fight for Moscow, while he said the "indigenous people of Russia were dying for their homeland."
More than 20,000 Russian troops have been killed and 80,000 wounded in Ukraine since the beginning of December, the U.S. National Security Council said early this month. Other estimates suggest Russian forces have suffered far greater losses. Moscow does not report its casualty figures.
Despite the losses, Russia did not announce a new call-up this year after a "partial military mobilization" in September 2022 prompted thousands of men to flee abroad.
Instead, Russian authorities intensified efforts to attract contractors — both among Russian citizens and migrant workers — offering them money and other enticements.
Yes To Benefits, No To War?
From the early months of Moscow's brutal invasion of Ukraine, Russian recruiters have targeted migrant laborers, approaching them in migration centers, mosques, and dormitories.
Matveyev on May 10 requested that Defense Minister Sergei Shoigu provide information about how many naturalized citizens — the majority of whom hail from Central Asia and the Caucasus — have been enlisted to the army since the beginning of 2022.
Matveyev has been vocal in recent days in condemning the migrants-turned-citizens' unwillingness to join what Moscow calls a "special military operation" in Ukraine, while readily collecting welfare and other social benefits from the state.
They instead join the army of taxi drivers, street sweepers, and construction workers in Russia, Matveyev wrote on Telegram. "We don't see them on the battlefield," he said. "There is a war going on, Russia needs soldiers."
The lawmaker said naturalized citizens — most of whom are believed to have kept their original citizenship — have been "conveniently" using their "dual-citizenship" status to avoid going to war.
Matveyev's comments — as well as several posts he shared from other Telegram users — also questioned whether the Russian authorities were hesitant to send the "dual citizens" to Ukraine over some legal, political, or potential security implications.
Matveyev announced that he had been studying federal laws and preparing amendments to remove any existing obstacles to the military mobilization of dual citizens. He didn't say when the bill would be presented to parliament.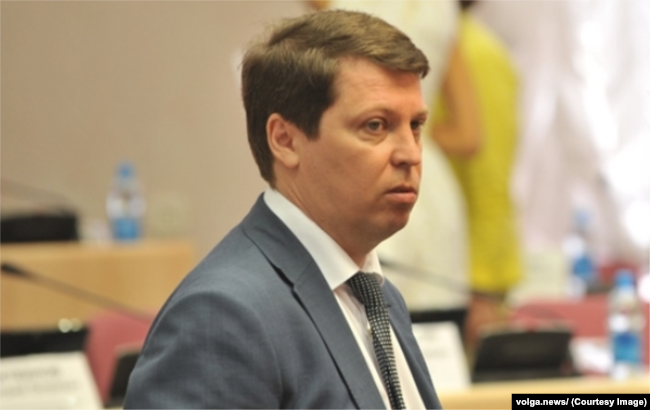 In his letter to Shoigu, the lawmaker asked for proposals "for the improvement of federal legislation regarding provision for the needs of the Russian armed forces and their reserves for mobilization from the pool of individuals who have obtained Russian citizenship."
He said more than 500,000 Tajiks have received Russian passports since 2016. That is followed by 310,000 Kazakhs, 230,000 Armenians, and 170,000 Uzbeks, he added.
The wave of labor migration to Russia continues despite the war in Ukraine and its economic fallout. According to Russian government statistics, 1.3 million migrants entered Russia just in the first quarter of this year, 60 percent more than the same period in 2022.
About half of the new arrivals are Uzbek nationals, followed by 350,000 Tajiks, and just over 172,000 Kyrgyz.
'I Would Have Fought For Russia If It Hadn't Been The Aggressor'
Negmat, a former teacher from Tajikistan, works as a builder in a private construction company on the outskirts of Moscow. Negmat, who asked that his family name not be published, obtained Russian citizenship last year along with his family of seven.
As a Russian citizen, Negmat's wife received a onetime payment of about $10,000 as the so-called "maternity capital" Moscow, has introduced to tackle the sharp decline in the country's population. The family used the money as a down payment for an apartment in a high-rise building in Podmoskovye in April.
They also receive a regular child-support payment. Negmat, 37, agrees that naturalized citizens from Central Asia "who usually have large families, get more welfare benefits than ethnic Russians."
Negmat hasn't received a military summons. As the father or five children he might be spared enlistment, he told RFE/RL on May 12.
Negmat said he "likes living in Russia and calls it home." Asked if he would go to war in Ukraine if the army summoned him, Negmat unreservedly said he wouldn't.
"Maybe, I would have fought for Russia if it was attacked," he said. "But Russia is the aggressor in this war. I don't feel bad about not fighting for Russia in Ukraine."
Source : Rferl